Mold Remediation Bradenton FL
ACR has a Florida State Mold Remediation Lic. #MRSR2113
Welcome to Mold Remediation 101: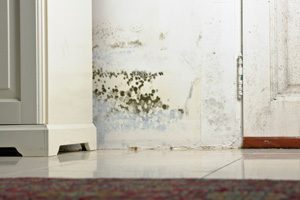 "Black Mold or Stachybotrys" – Mold comes in all colors. The color does not necessarily indicate it is particularly more dangerous than other colored molds. Black mold is not always the "toxic" mold. Only trained microbiologists or mycologists can identify molds under high powered microscopes. Stachybotrys is a mold that can produce what is called mycotoxins.
Mycotoxins are potentially harmful if inhaled or touched with bare skin and can cause all kinds of health problems. There are around thirty or so species of mold that produce this mycotoxin. Stachybotrys is not the most harmful species of mold however, it is well known due to the media and its catchy name. Even if the so called non-toxic mold is found growing indoors it should be treated as toxic because there is a large enough quantity to cause health problems and should be removed in the same way.
Remediation Plan – You should receive a custom remediation plan specifically tailored for your project not some boiler plated version. The emphasis should be on cleaning (removal) not just treating or covering up.
Biocide – A biocide should be used as part of the cleaning process. A biocide is not a cure all. Even if you manage to kill mold and its spores, which require a 12 to 15 minute dwell time for the product to contact the mold,the allergens are still present on the mold and its spores. Most Fungi can cause respiratory irritation in many people and allergic symptoms in some. These effects are present whether or not the organism is alive. If a thorough cleaning is performed by a trained staff with the proper personal protection equipment, it does not matter if the mold is dead or alive because it is not there! Don't get fooled into thinking you can apply a chemical and the problem is resolved.
Encapsulate – Usually a water based product similar to paint that contains a persistent fungicide that inhibits mold growth for up to two years. An encapsulate should only be used on as small of an area as possible. Beware. Some companies don't clean at all but just cover up active mold with a product like this.
Education – Make sure the remediation company specializes and is certified through a nationally recognized NON-PROFIT organization. A few are the Indoor Air Quality Association (iaqa.org), Associated Specialist in Cleaning and Restoration.
Remediation Experience – How many projects has the company completed? Get referrals not only from their previous clients but also from other Indoor Air Quality professionals such as Industrial Hygienists, Environmental Engineers and health care professionals. A mold remediation company should never perform any kind of mold testing. It is a conflict of interest and it is also against the law for the same company to perform testing and remediation in the state of Florida.
Contractors Insurance – A special environmental policy is needed to do this kind of work. The remediation company has to be approved for this kind of coverage. Many companies are not approved at any cost. Make sure you get an insurance certificate from the remediation company naming your organization as an additional insured. You may not be able to tell what kind of policy the company has by looking at the certificate so I suggest calling the insurance agent who should be listed at the top of the certificate. If the remediation company does not have this special policy then chances are they also do not have the experience and education to do mold remediation. Important- Being named as an additional insured is done so that if there is a problem you can go directly to the insurance company for resolution and cut out the contractor. This is especially good if the company is not responsive or no longer exists.
The staff at ACR has been working with flooded structures and Mold Remediation every day since 1988. The staff has worked side by side with Industrial Hygienists over the years to improve indoor environments in both residential and commercial properties.

Mold Remediation in a crawl space (before & After)
The trained staff at ACR uses state of the art equipment and techniques to complete the smallest to the largest projects throughout Florida.
ACR also helps when problems arise during real estate closings and work hard to prevent transactions from falling apart.
ACR has the experience and equipment to complete Mold Remediation projects incommercial/industrial buildings as well as schools and hospitals.The staff at ACR has been designated an expert in court in several states.
ACR offers affordable prices and can work with any budget. Give us a call and we will prove it.
Toll free (888) 265-0199
ACR employees are actively involved in many projects each year. It's no wonder that the staff at ACR have been quoted and interviewed many times over the last 30+ years. Below are excerpts from an article where the manager of ACR, Tom Egan, was interviewed.The interview was published in the Washington Times:

By Christian Toto
THE WASHINGTON TIMES
Published May 25, 2005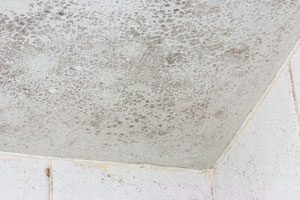 The steady drip-drip-drip of a leaky faucet can be harmless. A lingering leak in another part of the home can cost thousands of dollars and force a homeowner to relocate for days, if not weeks. Water damage is a major concern for today's homeowner, a problem magnified by insurance and a local real estate market in which home inspections are routinely waived to beat out other buyers. It's one thing to repair some water-wilted drywall or mop up a spill from a broken pipe, but the biggest peril water damage promises is the chance for mold to take root. Bart Harrison, president of Barco Enterprises in White Marsh, Md., says the first order of business when confronting water damage is to move valuables away from the spill and dry the area instantly. "It'll cost you a lot less in damages if you can limit the amount of waste," Mr. Harrison says. "Turn off any main water valves as soon as possible." Time is crucial since mold can begin to grow after only 24 hours of water exposure. A home facing a minor mold problem might cause the homeowner some allergy-like symptoms such as headache, nausea and a running nose. Prolonged exposure can yield harsher effects. "I've never known anyone to die [from mold exposure], but some molds have the potential to become toxic," he says.
An existing home or a new home purchase may appear to be free of water damage, but appearances can deceive, says Tom Egan, Manager of American Air Conditioning & Restoration based out of Bradenton, Florida. "Sometimes, [prospective home buyers] just don't realize where they're supposed to look, or things are covered up for the purposes of camouflaging or hiding a potential problem," says Mr. Egan. For example, a seller may paint over water stains to divert prying eyes. "Look for any types of new repair work. You might want to question why they did these," he says.
If the buyer-to-be spots a refurbished ceiling or roof, he says, that should be followed up with a series of questions to discern why such changes were made. "If you go in the attic and it's a color other than natural wood, somebody is hiding something," he says. Mold is far trickier to spot. It can begin growing anywhere from 24 hours to 72 hours after a water incident. After that window, he says the chances are "great" that mold has begun to flourish if left untreated. Killing mold is equally difficult. "When you can see it visibly growing there are hundreds of thousands of spores you can't see," Mr. Harrison says.
"People think you can just spray a biocide and everything will be OK," adds Mr. Egan. Mold needs to be soaked in a solution, such as a water/bleach combination, for several minutes before it can be destroyed. Even that isn't a fail-safe response in major mold emergencies. "If you do kill it … you've done nothing, the allergens are still there," Mr. Egan says. "That's why the emphasis should be on removal [of items infected] not just treating them."