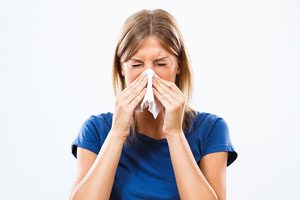 Air Duct Cleaning
Do you have allergies? Headaches?
Does your house have odors or heavy accumulations of dust?
We can Help!
If you are truly concerned about your indoor environment and want the best Air Duct Cleaning possible at a reasonable price, then you have found the right company! Please read the information below or give us a call to discuss your concerns. We like to educate our clients so that they can make good decisions.
ACR offers residential and commercial air duct cleaning. We follow the National Air Duct Cleaners Association standards (NADCA). The only nationally recognized standards. Our Air Duct Cleaning Service focuses on source removal using the "push/pull method". This cleaning system is the most thorough technique available.
Questions & Answers
Should an air duct cleaning company have a license?
YES! In the state of Florida, an Air Duct Cleaning company must have a HVAC license but most do not, our License # is CAC1816956. We also have a Mold Remediation license #MRSR2113 and are the only Company in Tampa Bay that has both. We think that's important.
If mold is found in your HVAC systems only a licensed mold remediation company should perform the cleaning and remediation in your home to prevent spreading it. A Company that does not have a mold license will not be Insured for any damage or Liability in your home related to mold. Furthermore, air duct cleaning companies performing a thorough Duct cleaning as on our proposal such as pulling blower motor or cutting into ductwork is required to have an HVAC license in the state of Florida. We want to let you know that we have both an HVAC and Mold Remediation license in the state of Florida.
What method of Air Duct Cleaning does ACR use?
ACR uses a large HEPA filtered collection device as well as a mechanically driven brush to agitate the debris inside the duct. We do not use a shop vacuum with a hose attachment like many of our competitors. This shop vac cleaning method does not clean well because the vacuum is not strong enough to remove all the dirt. This inferior system is also not able to clean the main trunk duct work or the plenum. That's half the duct system they are not cleaning. You wouldn't knowingly clean half your dishes, windows or shower! Our cleaning method does not compare to the "duct cleaning" services you see advertised locally for around $100.00 or $20.00 per vent. Companies who charge these artificially low rates are offering a low price not a complete cleaning of the system.
Our cleaning system reaches all of the duct work, both the supply and return air ducting. We also clean the blower compartment where most companies never touch it. Our Air Duct Cleaning is done the same way every time: according to industry Standards (NADCA), completely & thoroughly.
What's included in the method ACR uses?
Our technicians will cut an access hole in the plenum above the HVAC unit to attach the Vacuum/collection device. Our residential cleaning unit is a commercial grade 2500-5000 CFM HEPA filtered unit (about the size or a refrigerator see photos below). For some commercial applications we also have a gas powered 20HP unit available.
The tech's will remove all accessible vent covers and clean them.
We will block off all the vents and clean each air duct run at a time using a mechanical powered brush to knock the dirt loose. This is done for both the supply and return air ductwork.
Once the ductwork is clean, the main trunk lines and applicable ductwork will be re-lined using an airless electric paint sprayer. This is a special process that only a few companies locally perform and are done within the National industry standards. Here in Florida it is very important with the high humidity and mold related issues. All the products we use are water based and approved by the EPA specially for ductwork. We have used the same products for many years without lingering odor complaints.
We will reinstall the vent covers.
Clean the Air Conditioning coils and drain pan inside the HVAC unit. Clean out the condensation drain lines to the outside.
Clean the plenum and blower compartment by hand and apply a disinfectant or encapsulate where needed. Eco-friendly products are used when possible.
Inspect the entire system for air leaks or potential issues.
Install a new filter and discuss what types of filters that should be used with the system.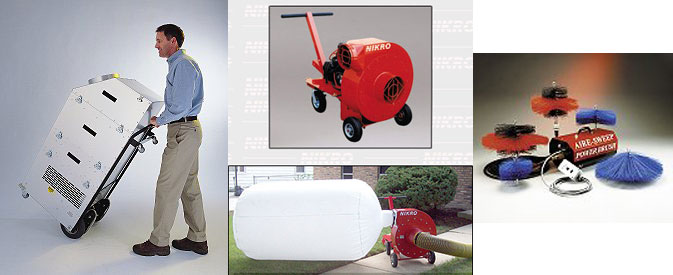 How long does the process take?
A residential home of approximately 1800 sq. ft. will take ACR 3 to 6 hours depending on the home layout and crew size assigned that day to your project. (our competitors using the "shop vac" method will be done with one guy in an hour or two!)
Our technicians are experienced in cleaning all types of duct work. ACR technicians also have many years of experience with commercial Air Duct Cleaning projects such as schools and hospitals. Our technicians have completed Air Duct Cleaning projects ranging from $500.00 to over $200,000.00. Now that's experience you can trust!